As a non-profit organization, OSUACMC is involved in a variety of community events and projects which promote and support graduates and friends of The Ohio State University.  However, the club's primary cause is to provide scholarships to Muskingum County students attending the campuses of Ohio State.  Our local alumni club offers opportunities for both high school seniors and current Ohio State students to secure valuable scholarship money for their college educational expenses.
Five (5) recent high school graduates and five (5) current Ohio State students have been selected as recipients …of scholarships from The OSU Alumni Club of Muskingum County for the 2017-18 academic year.
The entering freshmen receiving scholarships are as follows:
1. Kim-Lien "Hana" Le (Philo HS) $1,100 (ASP–Top Rated)
2. Bailey Beisser (John Glenn HS) $900
3. Ryan Harris (Tri-Valley HS) $900
4. Jenson Hittle (Tri-Valley HS) $900
5. Alisha Jenkins (Tri-Valley HS) $900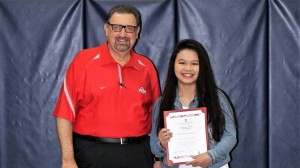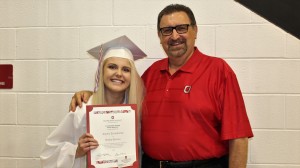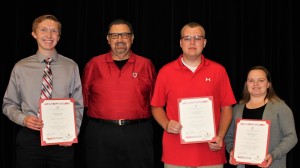 Current Ohio State students receiving OSUACMC scholarships are the following:
1. Megan Bell (Tri-Valley HS 2012) $900
2. Hannah Bradley (John Glenn HS 2014) $900
3. Cody Harris (Tri-Valley HS 2014) $900
4. Sarah Scott (West Muskingum HS 2015) $900
5. Jordan Swingle (Philo HS 2014) $900 $900
The 2017 scholarship winners will be recognized during the Annual Full Membership Meeting of The OSU Alumni Club of Muskingum County, which will be held Thursday, August 3, at 7:00 pm at VFW Post 1058 in Zanesville.